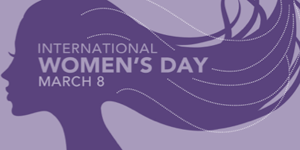 Event:
Start:
Wednesday, 08 March 2017 14:00
End:
Wednesday, 08 March 2017 23:30
Category:
Organizer:
Make 2017 Your Best Year Ever!
Unstoppable Women Leaders Conference
in celebration of International Women's Day #BeBoldForChange
FREE GLOBAL WEBINAR
A marathon 12 hours (2.00 pm - 2.00 am GMT) Event
Wednesday 8th March 2017 // 14.00 (GMT), 09.00 (EST)
This webinar is specifically tailored to existing and aspirational women leaders across key sectors of; business, education, media, executive recruitment, entrepreneurs and many others.
With a series of interviews, presentations and panel discussions, we will bring our global audience together, to hear from key influencers, speakers and businesswomen, who are SMASHING THE GLASS CEILING.
There will be Top Tips for how to move from Good to Great and what it's really like at the top!
Register Now!!
What is the Event About?
The Unstoppable Women Leaders Conference is inviting existing and aspiring female leaders from across the globe to engage and learn from influential female leaders.
Gender balance is imperative for businesses today and although the gap is 'reportedly' shrinking, it's our responsibility, as women (individually and collectively) to reposition ourselves, by developing the right leadership skills, strategic growth and governance knowledge to demand our seat at the Boardroom table.
Who Should Join the Webinar?
This event is for women who…
Have career confidence but want to become more assertive in carving out their career direction.
Want to gain the governance knowledge and strategic leadership 'know-how' required in today's society.
"Our deepest fear is not that we are inadequate. Our deepest fear is that we are powerful beyond measure. It is our Light, not our Darkness, that most frightens us."
(Marianne Williamson)
The Unstoppable Women Leaders Conference is also a great opportunity for organisations to:-
1.  Support the leadership development of their female workforce.
2.  Evidence their commitment to female talent and create gender diverse leadership opportunities by having their employees join the webinar.
3.  Empowering male and female managers to gain greater insight in how to lead more inclusively and authentically.
Event Overview
Our event will provide you with a unique combination of'; Presentations, Interviews, Panel Discussions and master classes from sector leaders.  We will also focus on Leadership and Personal Development sessions, leaving you in no doubt of what to do in order to step into your destiny.  You will be inspired, challenged, grow and know how to make a difference in your life and in the life of others.
#BeBoldForChange is the Theme for International Women's Day 2017 and embracing the title of 'Unstoppable Woman' will ensure you follow through on the commitments you make during the event.
"In the future there will be no female leaders. There will be only leaders"
(Sheryl Sandberg)
Keynote Speaker
Carmen Watson: As one of the UK's most successful business women, Carmen is the Chair of Pertemps, a £750m (over $1bn) turnover business. She has been at the helm of the UK's largest independently held recruitment company for more than 13 years.  During her time with Pertemps she has steered the company through challenging business climates, implemented a strategy which has helped drive growth, and position Pertemps as a market leader in its field, servicing a broad cross section of industry verticals and public sector bodies. By promoting and delivering best practice in the field of attraction, recruitment and retention of a diverse range of talent, Carmen's strategy has delivered an impressive client portfolio for Pertemps and attracted an impressive list of highly coveted industry awards.
Host and Speaker
Sharon Warmington: As an experienced entrepreneur, Sharon is a straight talking, no nonsense business consultant, transformational speaker and trainer who has set her sights on conquering the globe. Having survived domestic violence, homelessness and near financial ruin, Sharon continued to pick herself up and keep moving forward towards success. Sharon has had a varied and exciting journey that has taken her across mainland Europe, Scandinavia and North America all of which have allowed her to draw on established and unique skills.  With executive and life coaching as part of her remit of skills, Sharon works with national and international organisations in leadership development.
Other Speakers include:
Marverine Cole – Broadcaster and Journalist
Louise Teboul – Director of Operations
Sally Arkley MBE - Director of Women's Enterprise
With more to follow
Who are we?
Unstoppable Women is a brand, which falls under the umbrella company of Suite of Services Ltd led by Sharon Warmington We've been in business as women and for women, since 2011 working regionally, nationally and internationally for female empowerment. (www.sharonwarmington.co.uk).   
Metadata (will be hidden)
EventID = 30209867527
OrganizerID = 2824526244
VenueID = 18013694