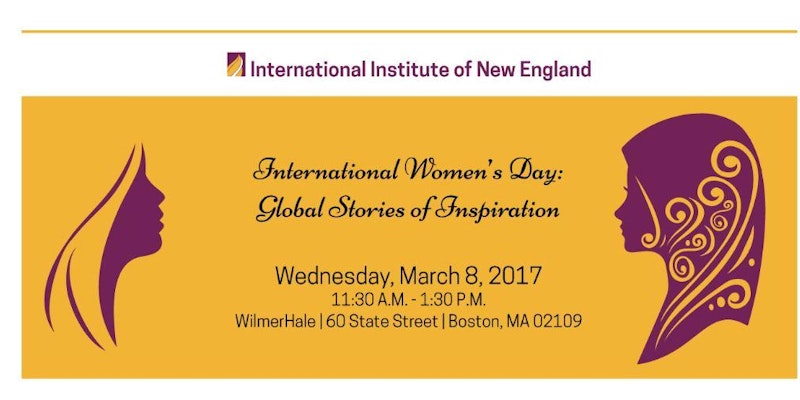 Event:
Start:
Wednesday, 08 March 2017 11:30
End:
Wednesday, 08 March 2017 13:30
Category:
Organizer:
Venue:
WilmerHale
Address:
60 State St
Boston
MAUS
The International Institute of New England invites you to join us as we honor the inspirational stories of journalist Rupa Shenoy, and AARP Chief Medical Officer Charlotte Yeh.
For more than a decade, IINE has observed International Women's Day by recognizing the contributions and success of global women. This year, we are proud to continue this tradition by celebrating accomplished women and their social, economic, cultural and political achievement in the US and abroad.
For more information visit iine.org/iwd.
Metadata (will be hidden)
EventID = 29388356365
OrganizerID = 996248261
VenueID = 17529654